Facial Fillers and Botox in Santa Ana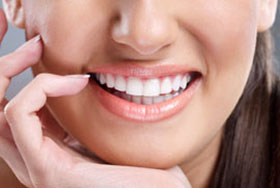 Sometimes creating a great look involves more than just perfecting your smile with dental or orthodontic treatments. In some cases, you may need a bit of Botox or facial fillers. We are proud to offer these services at Casa Dental of Santa Ana, but we know that some of our patients may have a few questions.
What Is Botox?
Botox is a purified form of Clostridium Botulinum. A specialist uses very tiny needles to inject this protein into strategic areas of your face. Depending on your preferences, you may get injections near your eyebrows, the corners of your eyes, or on your forehead.
Does Botox Paralyze the Muscles?
This is a popular myth about Botox, and it is not true except in extreme cases. Botox does not paralyze your facial muscles. Rather, it relaxes your muscles so that you are less likely to get lines and wrinkles. Your overall facial expressions should not be affected by Botox.
Is Botox Permanent?
The effects typically last three to four months. Most patients make follow up appointments in that window of time. However, after half a dozen sessions or so, the effects may last longer.
Does Botox Offer Any Other Advantages?
Besides helping to eliminate small lines, Botox is approved by the FDA to help with migraines. It can also help with numerous other ophthalmic and neurological disorders.
What Are Facial Fillers?
We also offer facial fillers. These fillers help reduce the effects of aging. Like Botox, dermal fillers are injected into your skin, but they don't relax the muscles in the same way. Instead, fillers add elements that your skin tends to lack as you age, and the replacement of those elements helps to eliminate fine lines and wrinkles.
Are There Different Types of Facial Fillers?
There are a number of different facial fillers. They include Juvederm and Restylane. Those are both name brand fillers that feature hyaluronic acid. Juvederm is actually made by the same company that makes Botox. There is also Collagen, Sculptra, Captique, Hylaform, and Radiesse.
How Long Do Botox and Facial Fillers Take?
If you decide to get Botox in our office, you will love how fast the procedure is. Typically, you start with a consult with the physician. Then, you make a follow up appointment.
During that appointment, the procedure takes about 15 minutes. You can even do it over your lunch hour, and get back to your regularly scheduled day as soon as it's over. No one will even be able to tell that you have had anything done. Usually, you start to see results in a couple of days, but the full effect may take a couple of weeks to show up.
In some cases, especially with facial fillers, you may not be able to do anything too strenuous for 24 hours after the treatment. In addition, it may be best to keep your face out of direct sunlight during that time. You don't have to stay inside, though. Wearing a hat is fine.
Want to learn more? Ready to make an appointment? Then, contact us today. In addition to Botox and facial fillers, we also offer other cosmetic and aesthetic treatments including dental veneers, teeth whitening, and more.
About our business, license, and website security
Casa Dental of Santa Ana was established in 2010
We accept the following payment methods: American Express, Cash, Check, Discover, MasterCard, and Visa
We serve patients from the following counties: Orange County
We serve patients from the following cities: Santa Ana, Anaheim, Garden Grove, Westminster, Orange, Tustin, Costa Mesa & Irvine